Raptor Spark® Thermal Probe RS-TP02

The Raptor Spark® Thermal Probe RS-TP02 monitors the temperature rise within a vessel using thermostatic technology. The Thermal Probe is complete with an alarm function which signals upon rapid temperature rise based on fixed threshold set points to monitor the temperature in enclosures. It is designed to be used specifically for fire protection in dust collection systems.
The probes are equipped with a 6"/150 mm long steel stylus that can be placed within the area to be monitored (eg, silos, cyclones, filter units) while the electronic circuit and electrical cable connections remain outside the vessel. These probes have cast aluminum enclosures with IP65 protection. The internal circuit and the measuring sensor (within the stylus) are immersed in a resin bi-component which allows the probe to be installed in difficult places, such as dusty environments. The Thermal Probe is suitable for ATEX zone 22.
---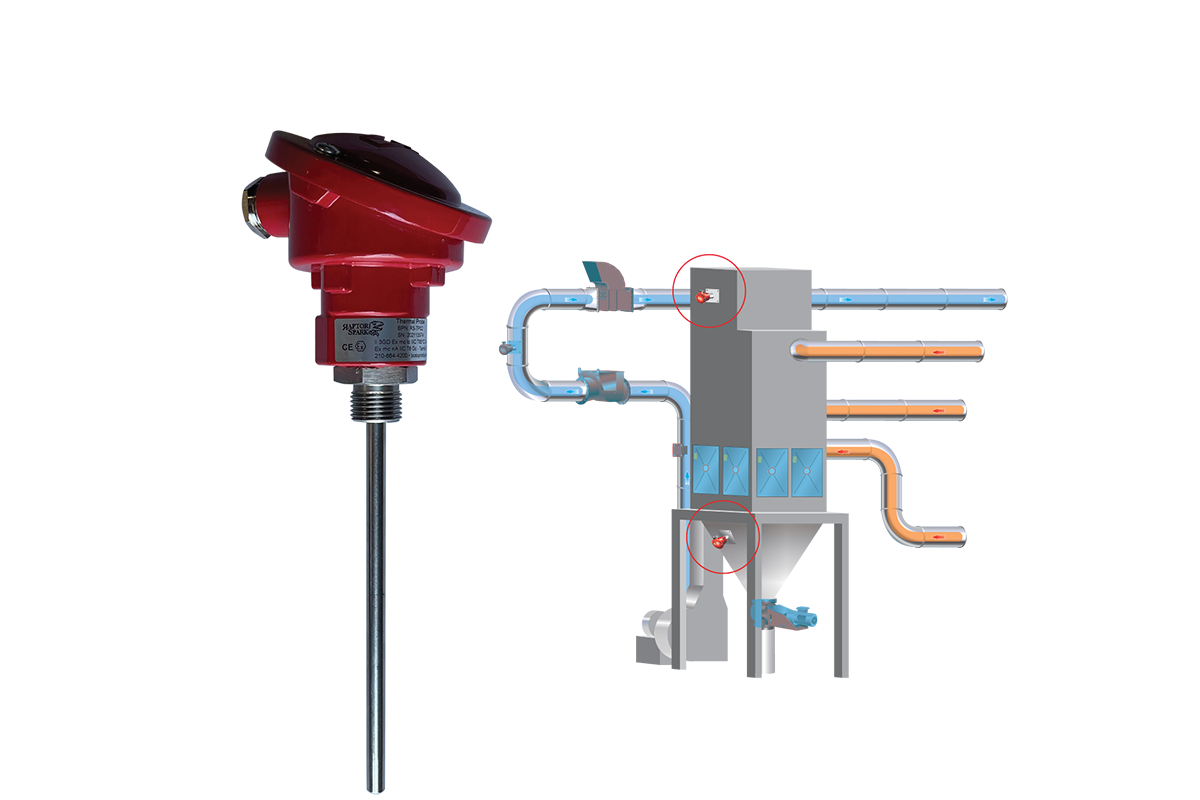 Get More Information on These Products
---