Bring Your Systems Online Safely with Start-up & Commissioning Services.
For new construction or retrofit, all safety systems have NFPA specifications and regulations that must be adhered to for proper installation, start-up, and commissioning. Boss Products safety systems can have anywhere from one to sixteen different components depending on the facility, meaning there are plenty of things that can go wrong without proper installation and oversight. If the team working to bring your systems online don't have experience in this area, the consequences can be severe, including property damage and loss of life.
Installation of Boss Products safety solutions are usually handled by third party contractors and happens during the construction phase of your facility. Documentation and support are provided for these instances to answer mechanical and electrical questions regarding location, spacing, wiring, regulations, etc. After the installation process is complete, we encourage you to take advantage of Boss Products Start-up & Commissioning Service which includes a site visit and inspection to validate and certify systems have been installed properly according to specifications and will function as intended.
We recommend that the Owner's operations team participate in the commissioning and start-up process, as commissioning activities are the best opportunity for the Ops team to learn about the science and function behind our systems, as well as the accompanying troubleshooting and problem-solving activities, and become familiar with the new operating requirements prior to taking over the system.
The Start-up & Commissioning Service consists of items including, but not limited to, the following:
Validating requisite distance between detection & extinguishing components based on the air speed in ducts,
Confirming appropriate distances between the isolation valves and dust collectors,
Certifying that ductwork setup (straight or elbows) is correct for the type of dust to be processed,
Establishing that explosion vents are situated appropriately on vessel dirty air plenum,
Verifying control panels are properly wired and function as intended,
Testing as a system to verify project requirements are met,
Confirming NFPA specifications and regulations for each particular system.
In recent years, NFPA has made a big push to get dangerous facilities up to a modern standard of safety. Boss Products Start-up & Commissioning is a fairly quick, but important, process that ensures your facility is up to code.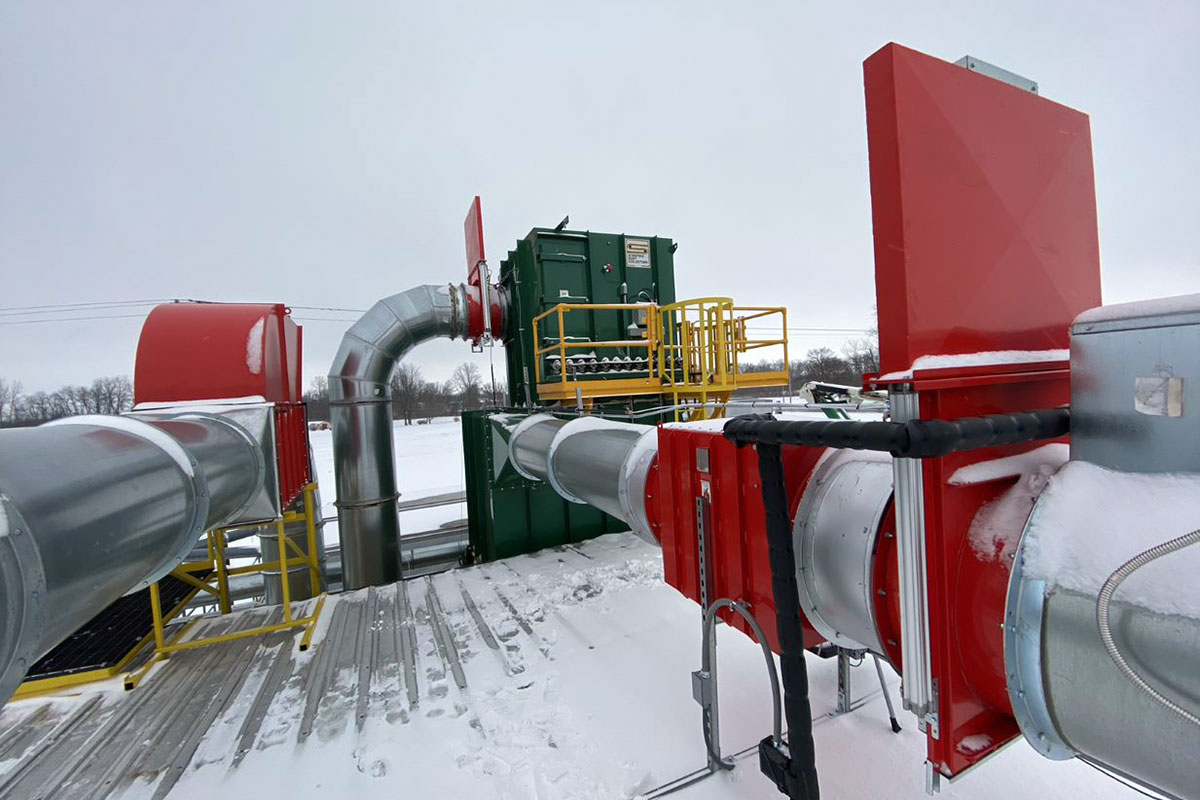 Get More Information on This Service
---