Rotary Valve VDL-MD is typically used as a rotary feeder for filling processes and pneumatic conveying and for dosing applications of powders and granulates in screw conveyors, weighers, dryers and coolers. The medium duty lock has been specially developed for pneumatic transport and can be used in installations where low pressures are used.
If you are you looking for a valve that can be used for pneumatic transport, that also can be used with higher differential pressures up to approx. 1 bar, the VDL-MD valve is the right solution. The highly robust design of these valves combines a high filling action with low product damage. This feature allows you to apply a smaller valve with a certain productflow, in comparison with HTS types. The need for convenient maintenance has also been taken into account in the design of the VDL-MD valve. This includes the use of external maintenance-free ball bearings and adjustable gland packings, a direct flanged drive, a simple removable rotor and standard DIN PN 10 connection flanges.
Sizes: 6" (150mm), 8" (250mm), 10" (250mm) & 12" (300mm)
Certified to withstand explosive pressures up to 2.5 bar (39.26 PSI) / 1.7 bar (24.66 PSI) with Vulkollan tips
Easy access to the inside of the valve
8 vane rotor with options for Vulkollan (polyurethane) steel or stainless steel tips
Cast iron housing with flanged inlet/outlet
Direct drive motor with flexible coupling and gearbox
Shaft sealing with adjustable gland gasket
Options for variable speed controller, flange gaskets, isolation box, air purge seals, special plating such as chromium or nickel, stainless steel construction and quick disassembly are available.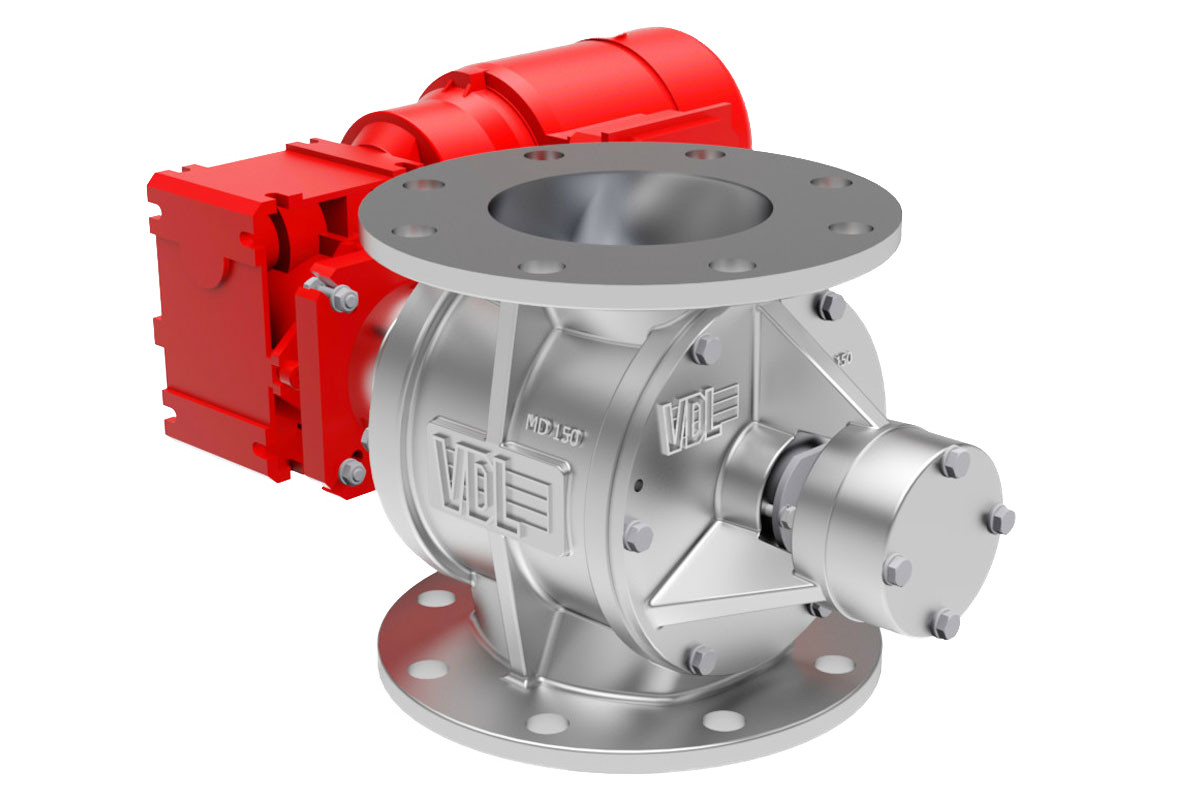 Get More Information on This Product
---
Click on image to view gallery