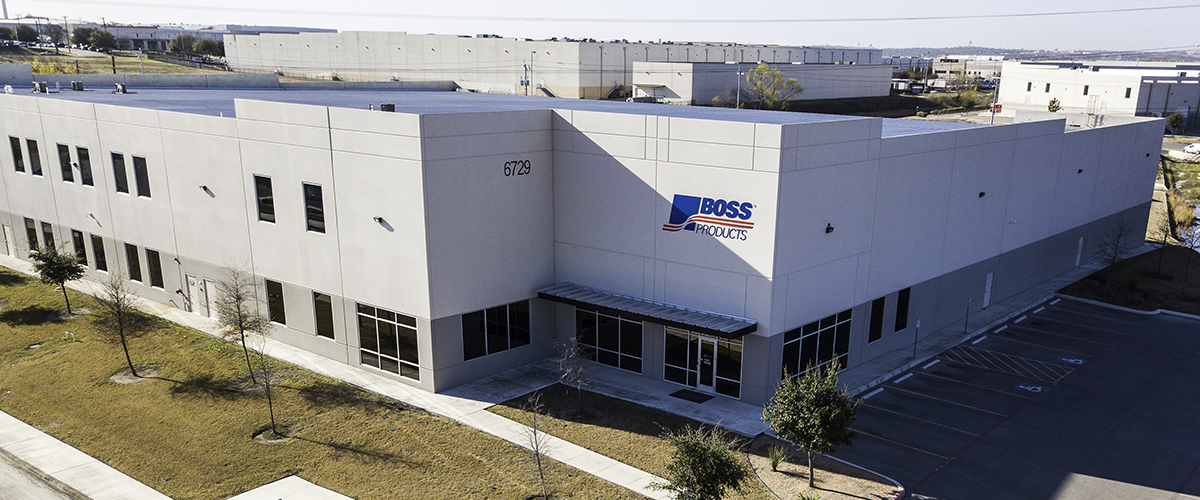 Boss Products History and Commitment
Boss Products was founded in 2012 with a singular vision to assemble a complete offering of integrated energy saving fire and explosion protection solutions for industrial filtration and process industries. With over 10,000 installations in field, our technical staff is dedicated to ensuring optimal design and product selection for every application.
Committed to providing the highest quality products available, coupled with premier technical support to assist our select distribution and OEM clientele, we proudly offer the largest in-stock competitively priced inventory of NFPA COMPLIANT, FM, UL APPROVED & CERTIFIED PRODUCTS available anywhere in the world.
Dedicated to expanding our engineering, technical support, and customer advocacy capabilities, Boss Products is devoted to providing service both before and after the sale and to supporting our customers' on-going needs. Transitioning from Washington State to San Antonio, Texas, in 2018 provided the opportunity to improve our distribution and logistics capabilities as well as expand our training and manufacturing facilities.
Our mission at Boss Products is to become the leading resource for ENERGY SAVING "SAFETY SMART" CONTROL SYSTEMS & FIRE AND EXPLOSION PROTECTION SOLUTIONS. Recognizing our responsibility to contribute to energy conservation and safety in the workplace, we are committed to a 2021 reintroduction of our EcoBOSS Energy Management Control Systems.