We are your specialist in rotary valves and feeders.  We have decades of experience providing solutions for many industries and application areas. Our rotary valve and feeders are suitable for processing many types of dry substances and granulates including, but not limited to: milk powder, sugar, cocoa, starch, flour, chemicals, pellets and wood pellets.
The VDL-HT Rotary Valve is typically used as a rotary air lock in dust collector and cyclone installations and a rotary feeder for screw conveyors, weighers, dryers and coolers handling light powders and granules.
Sizes: 10" (250mm), 14" (350mm) & 18" (450mm)
Modular construction with multiple rotor and tip designs (6 or 8 vanes): steel/nylon, steel/Vulkollan (polyurethane), steel/spring steel, stainless steel/Vulkollan.
Cast iron housing with flanged inlet/outlet
Direct drive motor with flexible coupling and gearbox
Options for variable speed controller, flange gaskets, isolation box, air purge seals, special plating such as chromium or nickel, stainless steel construction and quick disassembly are available.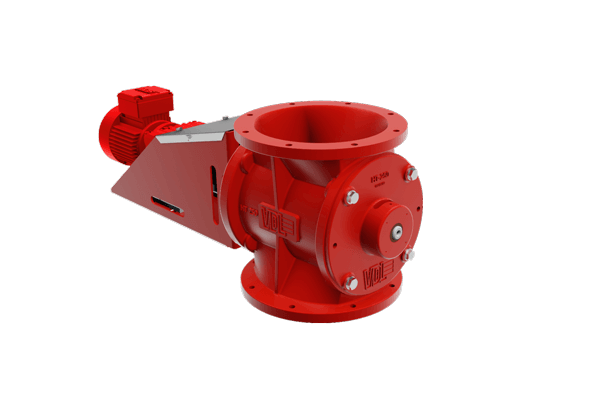 Get More Information on This Product
---
Click on image to view gallery