Fire & Explosion Mitigation
your single source supplier for fire and explosion isolation, suppression, and diversion needs.
Boss Products is committed to helping you meet and exceed today's strict NFPA regulatory guidelines governing your industry. That is why we provide a full range of fire and explosion mitigation solutions - including prevention, isolation, diversion, and venting - which address potential hazards in the industrial filtration and process industries. Our staff bring decades of experience to the design, engineering, and installation of containment solutions for multi-application industrial dust collecting, bulk handling, and process systems. Based on this wealth of knowledge, Boss Products has developed and brought to market a family of SAFETY SMART solutions to work as individual components or as a seamless plantwide solution to meet most needs.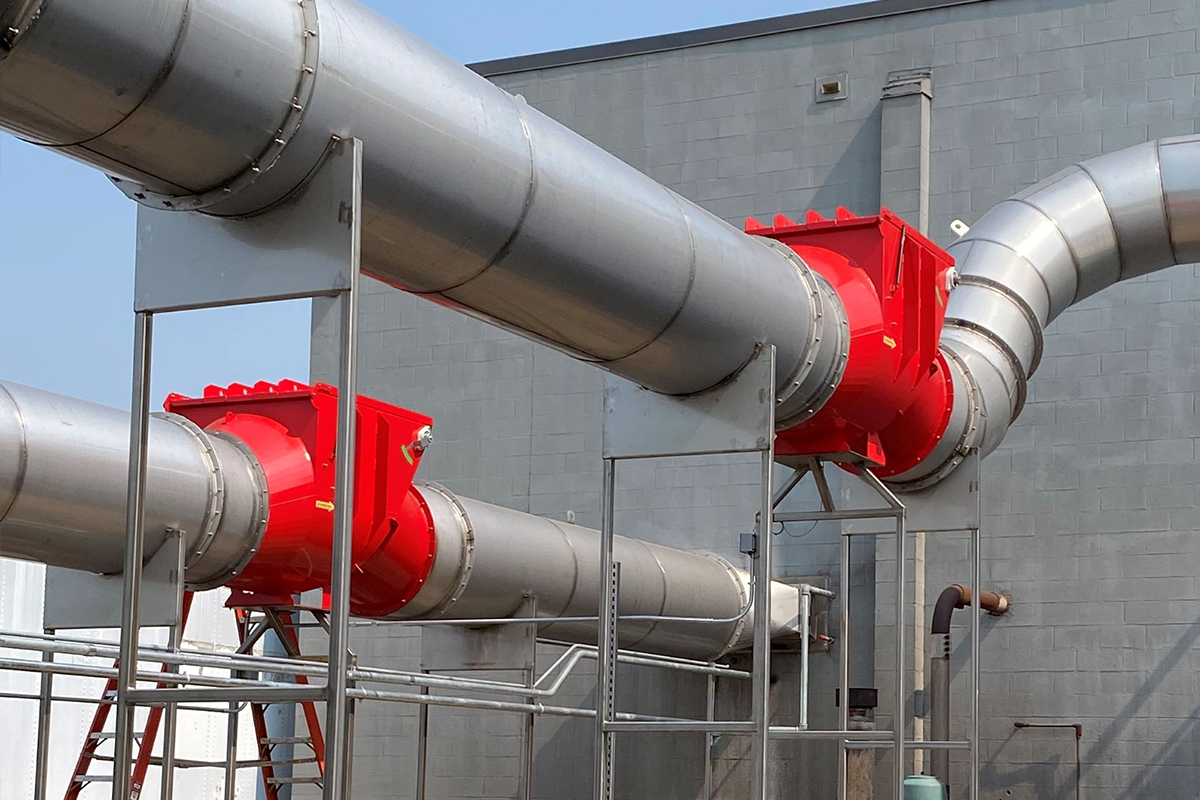 Explosion Isolation & Diversion
Boss Products explosion isolation and diversion valves are designed to contain an explosion so it doesn't propagate down to other equipment through interconnected pipelines. Valves come in a variety of sizes to fit your application, ductwork, dust type and airflow. Most valves are ATEX Certified and NFPA 69 Compliant.
Boss Products strives to provide the safest fire and explosion mitigation systems possible. That is why we provide a large selection of NFPA 68 compliant explosion venting & flameless venting options for industrial dust collection and bulk material handling applications. Our panels and flameless vents are correctly sized according to NFPA 68 requirements and provide you with a unique solution for your specific application.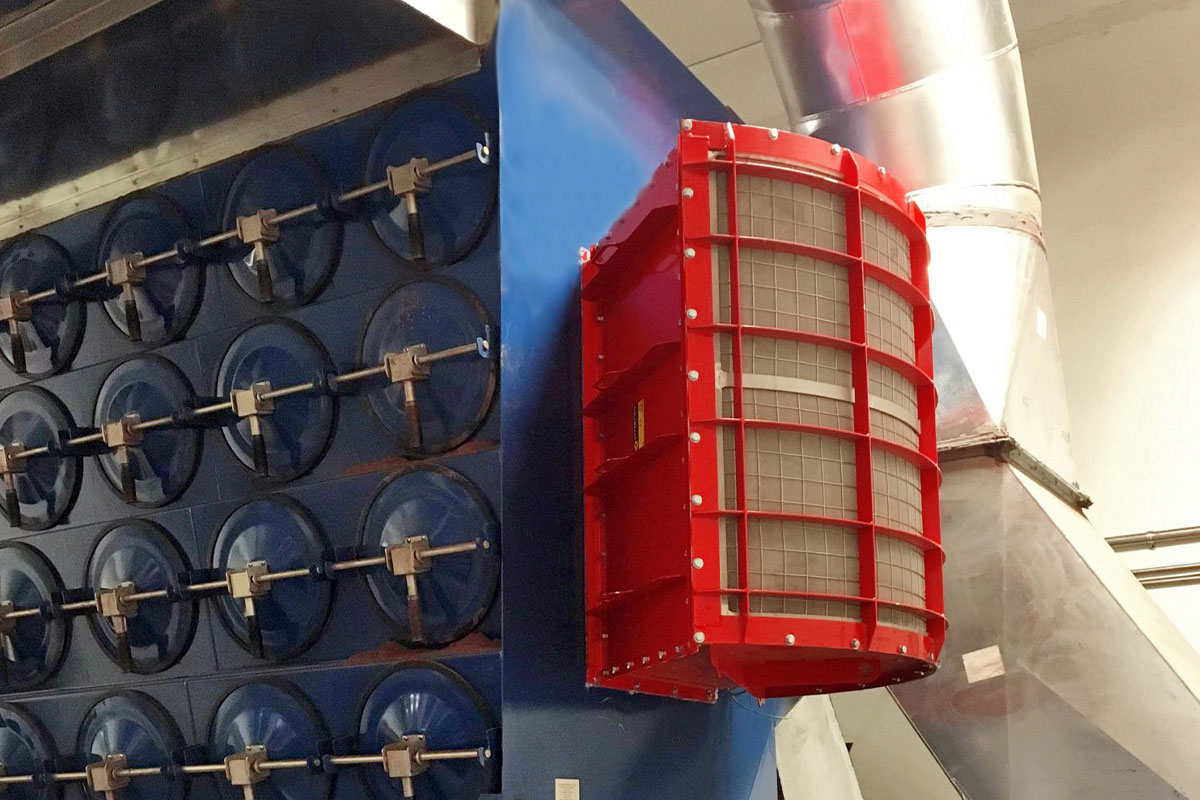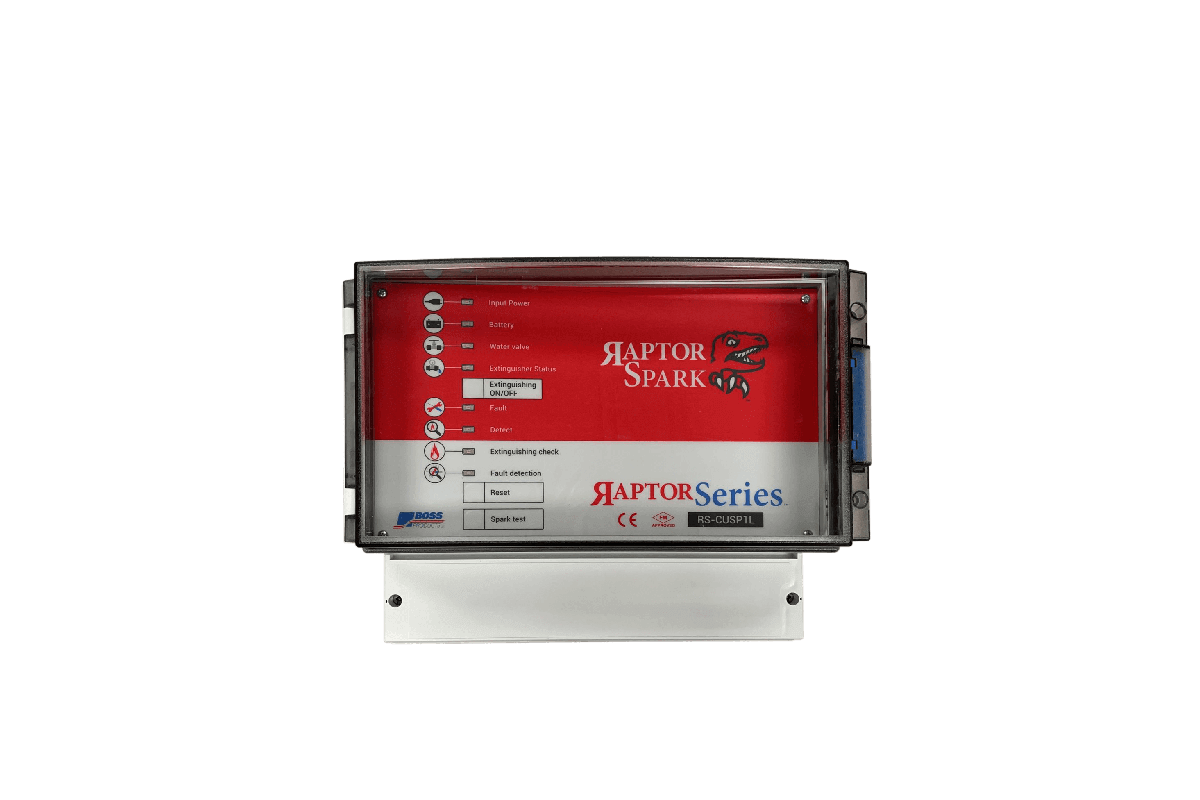 Fire & Explosion Prevention
Our fire and explosion protection equipment is used across a wide array of industries, creating a safe work environment that protects your personnel, investments, and your property. Dirty side prevention is typically offered with a good, better, best approach for fire and explosion prevention. The ideal solution, and what we recommend for safe operation and minimal shutdown, introduces a physical barrier to the dirty side to ensure the hazard does not reach the collector.
Grain Elevator Hazard Monitoring
Using our considerable expertise within the storage and bulk handling industry we have designed a system that includes monitoring devices, motion controllers, dust proof alignment systems, and a variety of sensors to ensure the safety and protection of your equipment and personnel.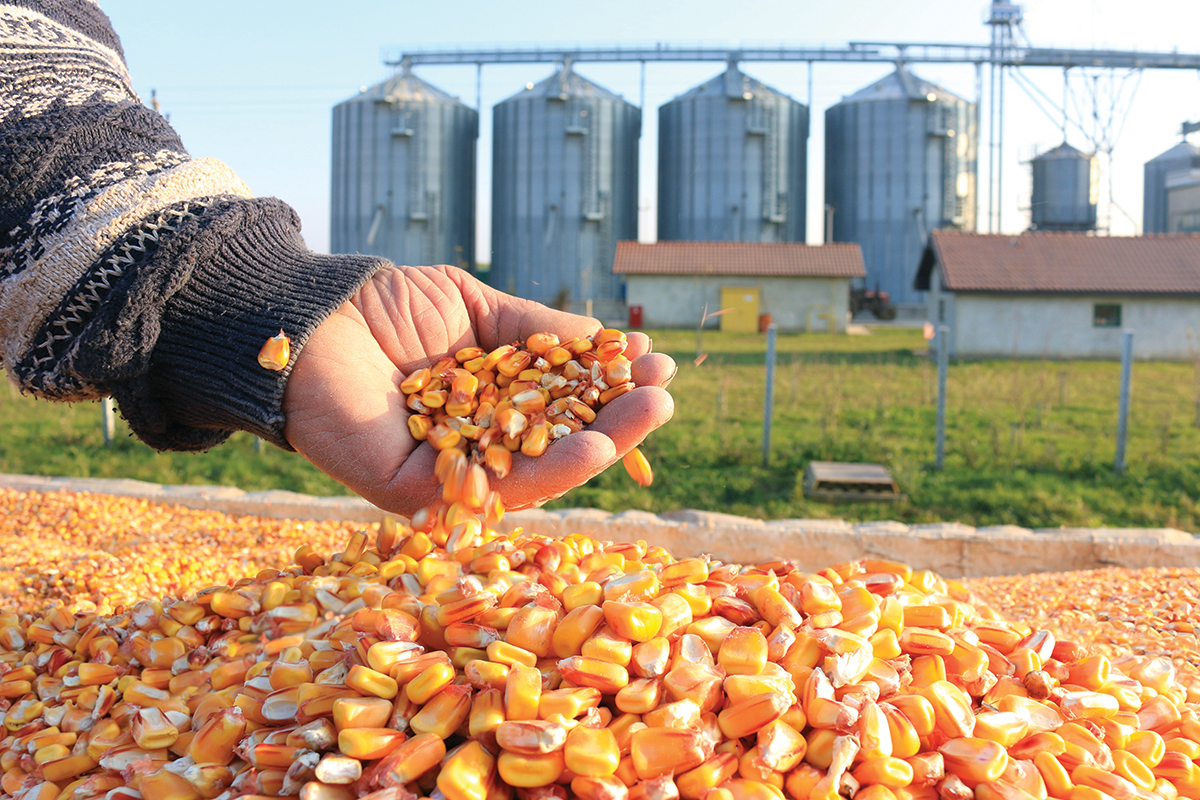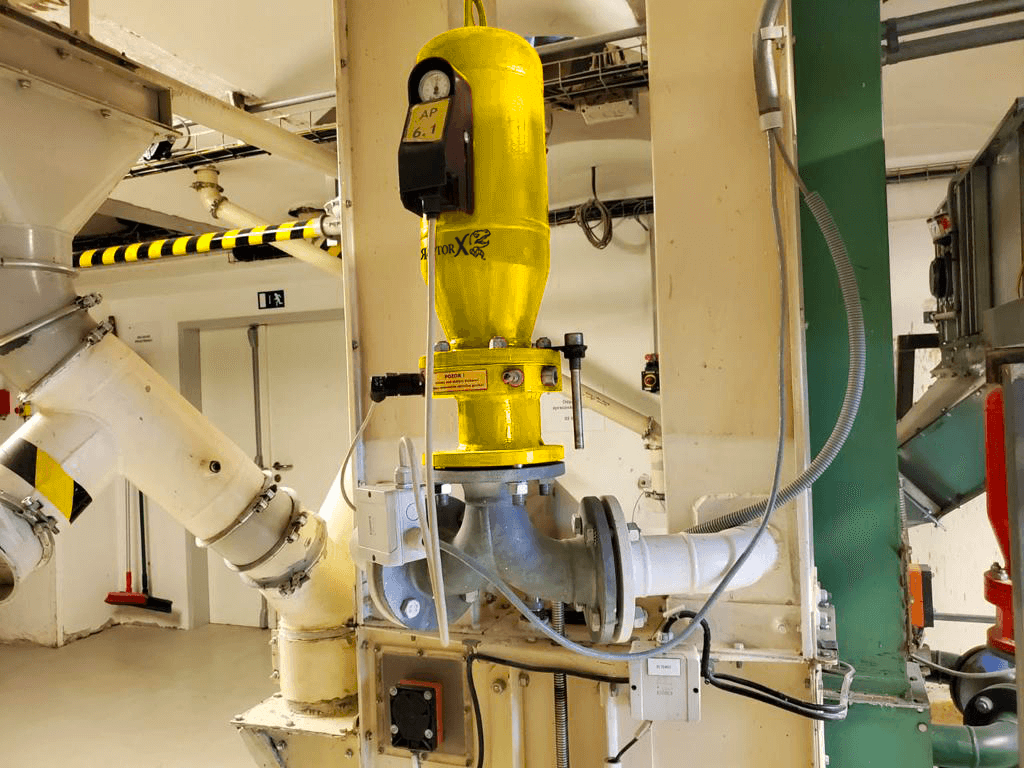 Active Explosion Suppression & Isolation
RaptorX™ explosion suppression and isolation systems are designed to activate at rapid rates to chemically suppress a deflagration.