Raptor Shield™ (Spark Trap)

The Raptor Shield (Spark Trap) reduces the risk of fire in your industrial dust collection system. It is an NFPA recommended component as part of a complete fire prevention system.
The Raptor Shield is the toughest and most effective spark trap available. With no moving parts, the Raptor Shield is very low maintenance. A clean-out door allows easy access to empty any accumulated material. With fully welded construction, there's no risk of leaks. It is the most heavy-duty and durable spark trap available.
Added benefits of the Raptor Shield (Spark Trap):
Easy to install in any system, in horizontal or vertical configuration
Standard sizes 6" to 40" with other sizes to meet your needs
Options for raw, flanged, or quick connect ends
Frequently Asked Questions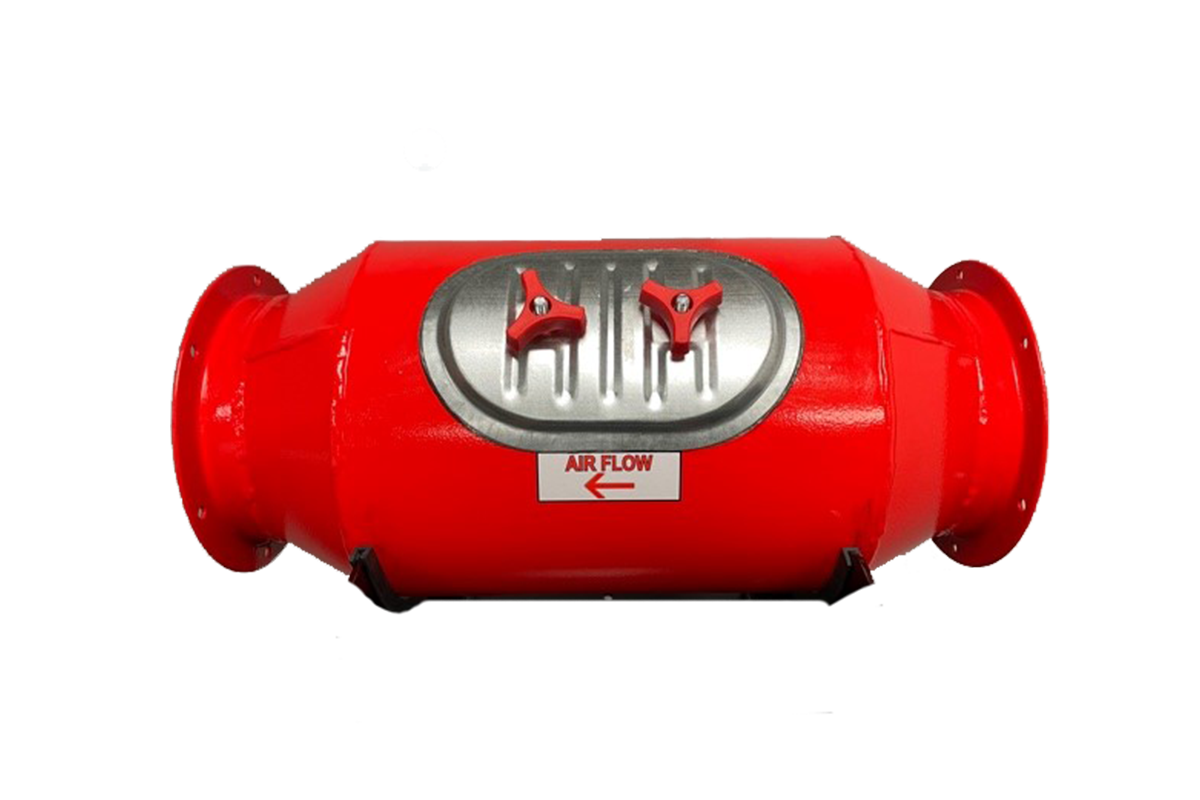 Get More Information on These Products
---