Boss Compression Couplings BC-CC
Boss Compression Couplings are specially engineered to provide a quick solution for connecting high pressure pipe and pneumatic tubing. Applications include dust collection and pneumatic conveying systems. Boss Compression Couplings are available in a full range of standard pipe and tubing sizes, rated for pressures up to 362.6 psi / 25 bar.
Our compression couplings are designed with a Revolutionary Grounding Fastening Technology. Standard sizes range from 1-1/2" to 6" diameters, with larger and special sizes available.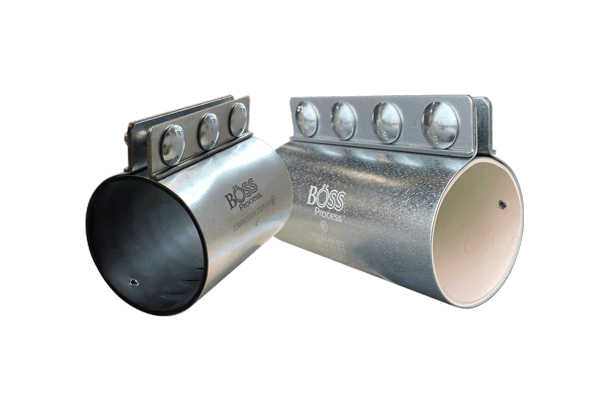 Get More Information on This Product
---
Click on image to view gallery