The RaptorX™ Barrier is an NFPA Compliant and ATEX Certified safety system for chemical isolation.
It consists of three primary components: 1) Pressure/optical sensor, 2) High rate discharge unit with extinguishing agent, 3) Control unit.
RaptorX™ Barrier or Suppressor, consists of 3 types of suppressants:
PULVEX- for generic industrial dust
FUREX- for metallic dust
SODA- for the food industry
The RaptorX™ Barrier is only certified for a specific size of ducts. The maximum duct sizes are listed in the table below.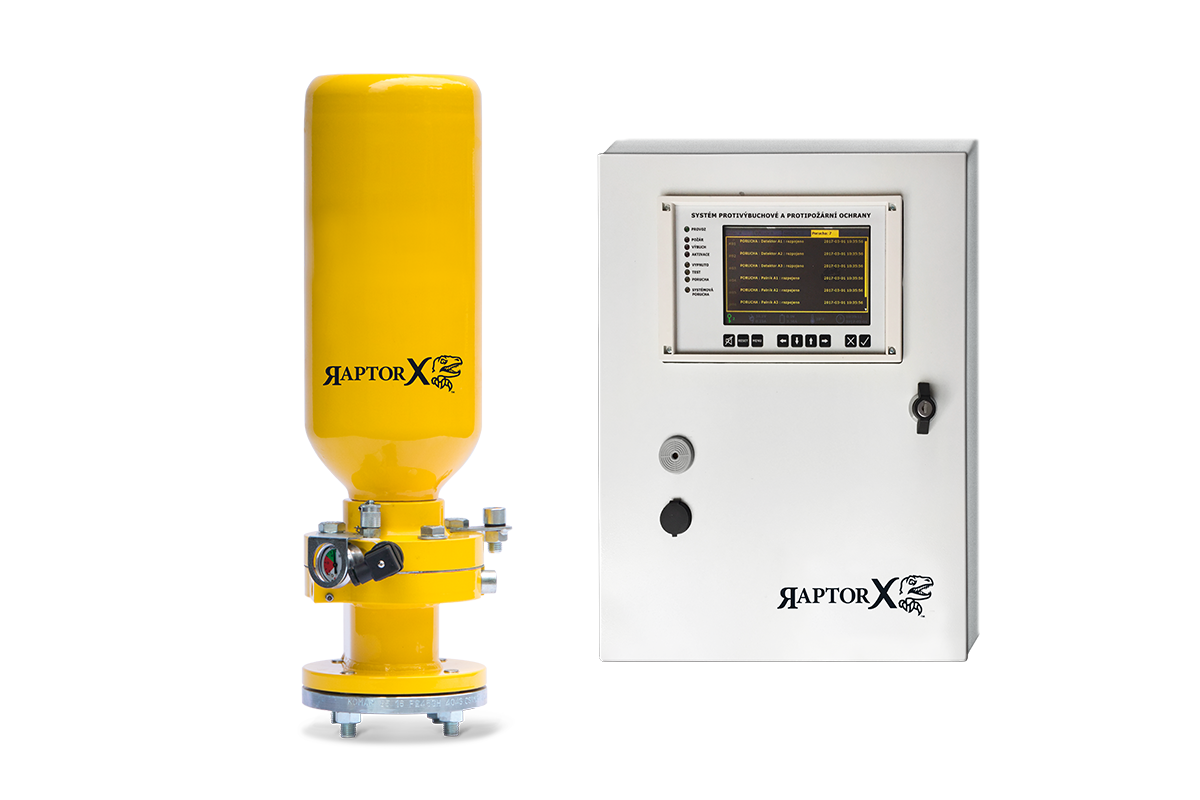 ---